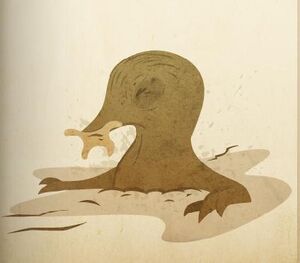 Molten Moles are a type of creatures found in the Fire Temple. They are blind, but they can burn almost everything because of their ability to turn into a "fiery liquid".
LEGO.com description
Though blind, Molten Moles are master of tunnelers. Part volcano, they can turn themselves into a fiery liquid. This allows them to burrow-burn through rock, metal, and anything else in their path.[link unavailable]
Community content is available under
CC-BY-SA
unless otherwise noted.