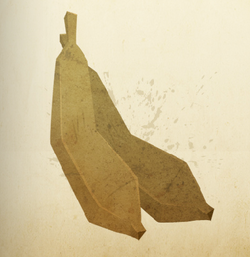 Ninja Bananas are a type of fruit found at the Monastery of Spinjitzu in the Mountains of Impossible Height.
Ninjago.com Description
This bunch of bananas is so ripe, it kills with laughter. Still, it has great appeal. While many are tripped up by this slippery dessert, no one can resist a Ninja Banana because it makes incredible splits.