"I'm not a ninja anymore. I'm a ghost."
This user is no longer active here, and can be contacted elsewhere.
This User was the September 2012 Editor of the Month!
This user was the Editor of the month in September 2012. This shows this user is a loyal and great editor and loved by the community.
"Your an EPIC dude that fears nothing and better than that! a GREAT FRIEND! You are very nice. PURE AWESOMENESS!" -Thornu
"You're an academician that clarifies your answers using your awe-inspiring powers of awesome-ness" -Prototron
"You are good friend and cool user.You are helpful and useful for this wiki!!" -LegendaryNinja
"Legodude101 is a great friend, someone you always hopes will come on the chat when you are on, you are a epic pie person (that is a hard comment to get), and he helped this wiki is so many ways it would take up this whole page! Anyways you are awesome and a great friend." - Brianna113
"Legodude is an excellent user and a great friend. One of the great things about him: He is epic." - Makuta Tarkairadan
"You are a helpful user, You and I both have Ninjago villains as our avatars, you don't eat Condensed Evil, you have Condensed awesomeness" -Ermac27
Welcome to my User page!
Hi
, I'm Legodude101, TFOL.
Im a big fan of Ninjago (I watched both Seasons of the Show and im still watching them as they come!), and I own many of its sets from its many great releases. My favorite character is Lord Garmadon! I really love the relationship between Lloyd and Lord Garmadon, as well as Garmadon's weakness for his son. My favorite of the 4 Ninja's vehicles is Jays Storm Fighter. In my Opinion, Ninjago is one of LEGO' great themes, and I expect it to last some time.
I've really been liking where the new Ninjago story is going. With lots of new twists and turns. I except the new minfigures for 2013 to be the best of the batch!

"Nobody goes anywhere, until you deal with ME!" -Cole under Skale's control.
"I AM LLOYD GARMADON! BRINGER OF EVIL!" -Lloyd
"Hello brother, what took you so long?" -Lord Garmadon
"Evil never sleeps"- Lord Garmadon
"The Green Ninja is here to save the day!" - Lloyd Garmadon
"Bow to your master! BOW TO YOUR MASTER SERPENTINE!" - Pythor'
"But tomorrow is a new day Ninja, Mark my words, I will find new ways to finish you!" -Lord Garmadon
"Not again! Not again!" -Lord Garmadon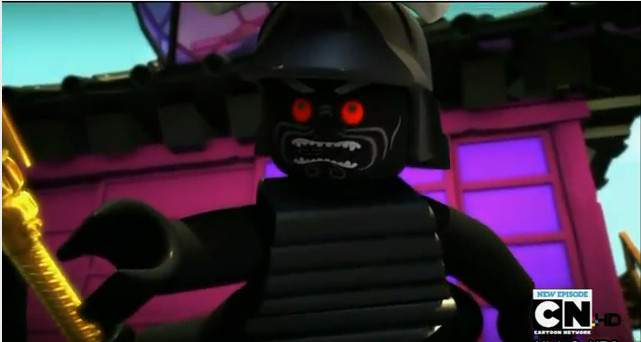 ......If your a bad boy, youll go Over the side too >:D........
Current amount of edits:
My Roleplay Story
Sometimes on chat, this wiki gets into a Roleplay! This is my story:

I am Legodude, Master of Lightning Spinjitsu, and have also unlocked my True Potential. My father was Samurai Z, famous warrior, until I was abandoned, and adopted by Sensei Wu. I lived with Sensei and Garmadon, until the day Garmadon was bannished. I was scared, I couldnt live here, I felt cursed. So I went to find my Father in battle with the Serpentine. That is when I met Vector E. Cramp, Tarkairadan and Prototron. They saved me before the Samurai army was taken over my Serpentine, and all of the Samurai were gone. Now with my father dead, I take all of his Will. Including his Monastery and everything in it. He also had an Airship much like the Destiny's Bounty, but more of a Warship then a HQ. Now, I am in charge of keeping Peace in Ninjago, and with my Team, we will do what we can to make things right!

NINJA-GO!
I also really, really like to play as Lord Garmadon >:)
Stats:
| | | |
| --- | --- | --- |
| Fire: | 100 | |
| Ice: | 100 | |
| Lightning: | 100 | |
| Earth: | 100 | |
Collection achievemeants:
Own a 2011 Spinner
Own a 2012 Spinner
All Ninjas in their regular uniforms
All Ninjas in their ZX suits
All Fangpyre vehicles
Get Krazi's Jester hat (Lulz)
Get all Kendo Ninjas
Get all Golden Weapons
Get all Snake Staffs
Get all Fangblades
Get all Ninjas Golden weapon vehicles
Get the Desintys Bounty
Get all the Fangpyre members
Get all the Hypnobrai members
Get an NRG Ninja
Get at least one member of each Serpentine tribe
Get the entire 2012 Ninja team
Get ALL Fangpyre vehicles (A big one)
Get all Christmas/2012 Ninjago sets (Excluding spinners)
Get all Serpentine Scouts
Get Pythor P. Chumsworth

Get a Green Ninja/ Lloyd ZX figure

Get all Serpentine Warriors

Get all Hypnobrai character cards

Get all Serpentine Soilders
Get all viper varriants
Collect the entire Serpentine army (Including Great Devourer)
Get all the Serpentine Generals
(My biggest one yet) Collect EVERY SINGLE Ninjago set released in 2012
Collect all Constirtai Character cards
Favorites list:
Favorite Ninjago Character: Lord Garmadon
Favorite Heroes: Jay and Lloyd
Favorite Vllian: Lord Garmadon, Stone Army, Overlord
Favorite weapon: Mega Weapon
Favorite Serpentine: Mezmo
Favorite Serpentine tribe: Hypnobrai
Favorite Serpentine Vehicle: Wrecking ball
Favorite Ninja-vehicle: Samurai Mech, Desintys Bounty, Jays Storm fighter and the Ultra Sonic Raider.
Favorite episode: Every episode starting from Tick Tock
Ninjago sets I own and Plan to get:
Sets from 2011:
2012 Sets
Samurai Mech

Rattla Card Shrine

Ultra Sonic Raider

Jay ZX Booster pack

Fangpyre Wrecking Ball

Training set

Fangdam spinner

Lizaru Booster pack

Lloyd ZX Spinner

Slithraa Spinner
Weapon pack
Bytar Booster pack
Epic Dragon Battle
Upcoming purchases
Kai's Fire Robot
Samurai Bike
Cole's Power Drill
Golden Dragon
Garmatron
Temple of Light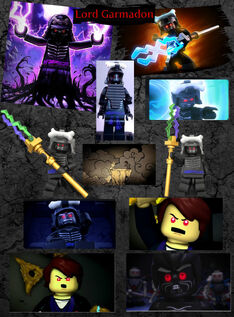 Community content is available under
CC-BY-SA
unless otherwise noted.