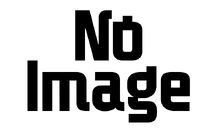 I'm Lilysplash, an obsessed, slightly insane, quiet (not shy), dead, not-human persona that somehow found its way onto the internet. I'm a fan of the TV show, Ninjago: Warriors of Spinjitzu. I've been somewhat blogging on my personal blog for over 3 years at lilysplash5181.wordpress.com. I love cats, dancing, playing the violin and cello, and gaming. Other things I'm obsessed with include Minecraft, Minecraft Youtubers, the Cube, MLP, Miraculous Ladybug, Gravity Falls, Danny Phantom, Mystic Messenger, and more.
I first heard of Ninjago as a TV show a really, really long time ago, and I can't remember when, but the first episode was being showed on a hotel TV channel. After that, Ninjago has always remained on my mind, but it was when my cousin showed me his giant collection of LEGO Ninjago figurines and play sets that I was reminded of the series. Eventually, during probably the worst time ever (aka finals week), I decided to start and finish binge watching the series. And I was so hooked, when Skybound came out a month later, I immediately watched it as well. To this day, Ninjago is one of my favorite fandoms.
Community content is available under
CC-BY-SA
unless otherwise noted.