Welcome to my Talk page! Feel free to leave a message below.
Welcome
Hi, I'm an admin for the Ninjago Wiki community. Welcome and thank you for your edit to Lloyd! If you need help getting started, check out our help pages or contact me or another admin here. For general help, you could also stop by Community Central to explore the forums and blogs.
Please leave me a message if I can help with anything. Enjoy your time at Ninjago Wiki!
User talk:Vector E. Cramp
Hello. 👁👅👁
Re: Editor of the Month
Thank You! TitaniumNinja74 (talk) 23:42, December 11, 2019 (UTC)
Re: Chimadino
Thank you for letting me know. I will look into this.
~ Buddermeow | Talk ~ 04:14, December 23, 2019 (UTC)
Wasps
For the wasps, I think we can probably use this image for now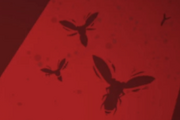 Kaipengeist, A Guy (Talk Page) 06:12, December 24, 2019 (UTC)Kaipengeist
Re: Image Replacement
Hi! If the new image relates to that section on the Manual of Style ("A little slow today, huh?"), then I would have no problem. Otherwise, it would be better to make a new file page for the image.
~ Buddermeow | Talk ~ 08:12, January 21, 2020 (UTC)
I think it actually looks better than the previous version. Thanks!
~ Buddermeow | Talk ~ 03:02, January 22, 2020 (UTC)
Thank you for supporting me.Frost Formling (talk) 14:15, March 18, 2020 (UTC)
Re: Ninjago Foam Products
I don't think it's a bad idea. If you'd like, go ahead!
~ Buddermeow | Talk ~ 00:20, April 12, 2020 (UTC)
Re: Congratulations
Thanks! Printer89 (talk) 03:01, April 16, 2020 (UTC)
Season 8 air dates
Hello, Kaiju1987. I am try to figure out what air dates to use on the articles, but please don't undo my edits. Thanks.

 LuigiMaster41   Sign Time: 22:57, July 27, 2020 (UTC)  

Its ok. I'm going back to the air dates that were used before I changed it.
Community content is available under
CC-BY-SA
unless otherwise noted.